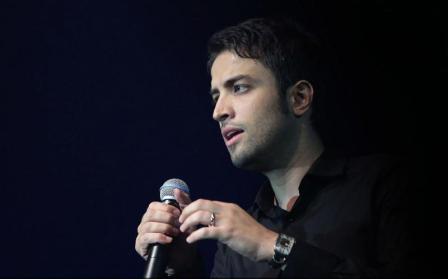 پاپ موزیک –  «بنیامین بهادری» عاشقانه های خود را به قلب خلیج فارس می برد.
زمان برگزاری کنسرت بنیامین بهادری
خالق آلبوم «۹۳» روز ۱۳ نوامبر برابر با ۲۲ آبان ماه در سالن «داک تاک» (mall of the emirates) شهر «دبی» روی صحنه می رود. بنیامین پیش از این دو کنسرت در دبی برگزار کرده بود که آخرین برنامه او به سال ۸۹ باز می گردد. بنیامین بهادری سومین خواننده ای است که طی دو ماه اخیر در سالن داک تاک دبی با ایرانیان دیدار می کند. «امید حاجیلی» و «رضا صادقی» هم چندی پیش در این سالن اجرای برنامه داشتند.
این خواننده پس از انتشار آلبوم ۹۳ تور کنسرت های خود را از بهار امسال آغاز کرد و در جریان این تور به شهرهایی نظیر ارومیه، کرمان، اهواز، اراک، تبریز، تهران و جزیره کیش و… سفر کرد.
بنیامین بهادری این روزها مشغول تولید قطعات جدید است. او طی ماه های اخیر تک قطعه هایی نظیر «اصلا صداش کردی؟»، «محدودیت» و «عشق» را منتشر کرد.